No matter whether you are offering new digital services or digitally transforming proven service offerings, the prerequisite is always the same: secure, reliable, and flexible identity management. Simply put, this means: Who is who, and who is allowed to do what?
More Functions, Greater Complexity
Identity and Access Management is a constantly evolving process.
The answers to these questions have become increasingly complex and powerful over time. In the beginning, it was usually just a matter of matching a username with a password. Today, the identity of customers, partners, and users needs to be captured in all its facets, updated continuously, and protected at all times. This means not only linking important master data, but also considering all transactions – while taking the respective data privacy requirements into account.
A Look Back – and a Look Ahead
Developing these functionalities has led to numerous changes. The simple password for one individual account has become single sign-on. The increasing integration of different touchpoints (website, smartphone app, local service desk, telephone hotlines) allows a 360° view of the customer. And with the Internet of Things, the next evolutionary leap is just around the corner.
CIAM – Opportunities and Requirements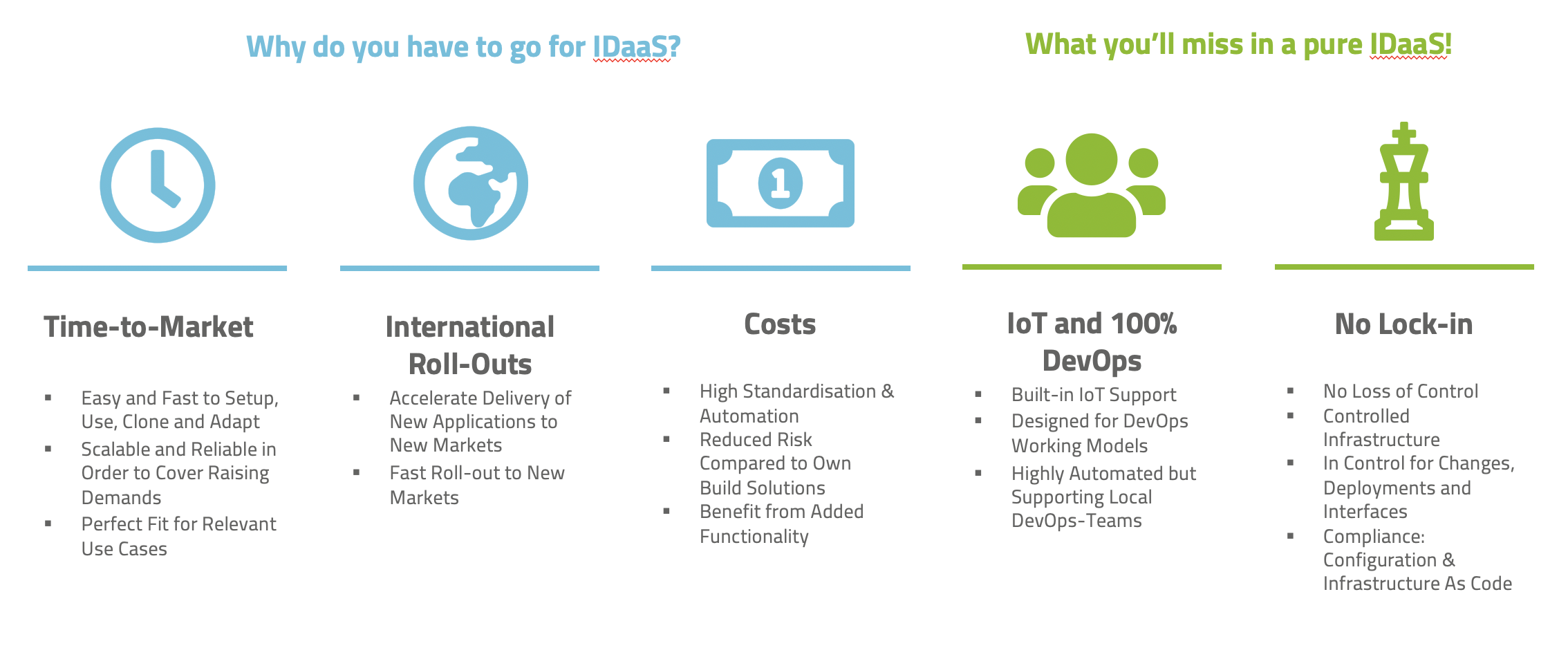 A wide range of requirements must be taken into account when choosing a suitable CIAM solution.
In light of this, Customer Identity is increasingly becoming the central success factor for digital business processes. However, its implementation is – not surprisingly – a challenge. Especially considering the current and future requirements of Customer Identity and Access Management (CIAM) solutions. Future business ideas must be able to be implemented quickly and smoothly. And not only in one country, but, if necessary, also internationally under very different legal stipulations. In the case of mergers and acquisitions, incompatible systems may have to be brought together. And, no matter what other problems may arise, the solution must be cost-effective and calculable.
Where Do We Go from Here?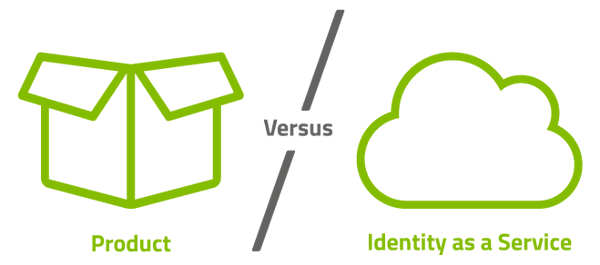 Traditional CIAM approaches: product or cloud solution
As with any project, Customer Identity and Access Management offers several ways to reach your goal. On the one hand, there are the extremely powerful CIAM software products from well-known vendors. They can usually cover all requirements and also cater to individual demands. This, however, involves considerable adaptation effort and corresponding costs. As an alternative, cloud providers offer standardized, quickly deployable solutions that leave little room for individual wishes.
CIAM as a Service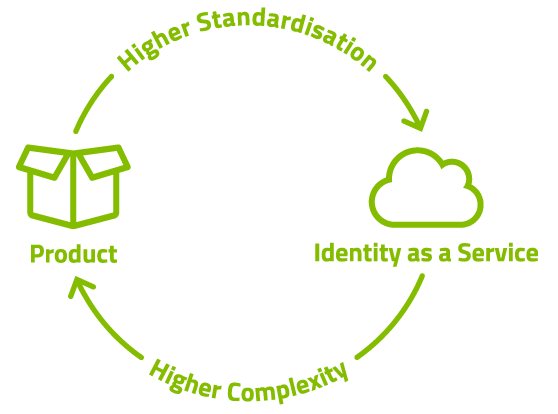 Service Layers combines the flexibility of product solutions with the rapid deployment of cloud services.
Now the question arises: Can't we somehow combine the advantages of the two approaches without the respective disadvantages? At iC Consult, we explored this in great detail and came up with a solution: We take a finished product from a market leader, and customize it in order to run as a service in the cloud. We have successfully implemented this concept with Service Layers. For the first time, this allows to store both infrastructures and configurations in the code, and to automate the build and deployment processes. Within a very short time, extremely powerful CIAM solutions can be set up and new, digital business models can be implemented, tested, operated, and even sold as finished goods.
Find out more about Service Layers and the underlying philosophy in our whitepaper or directly at https://servicelayers.com/.